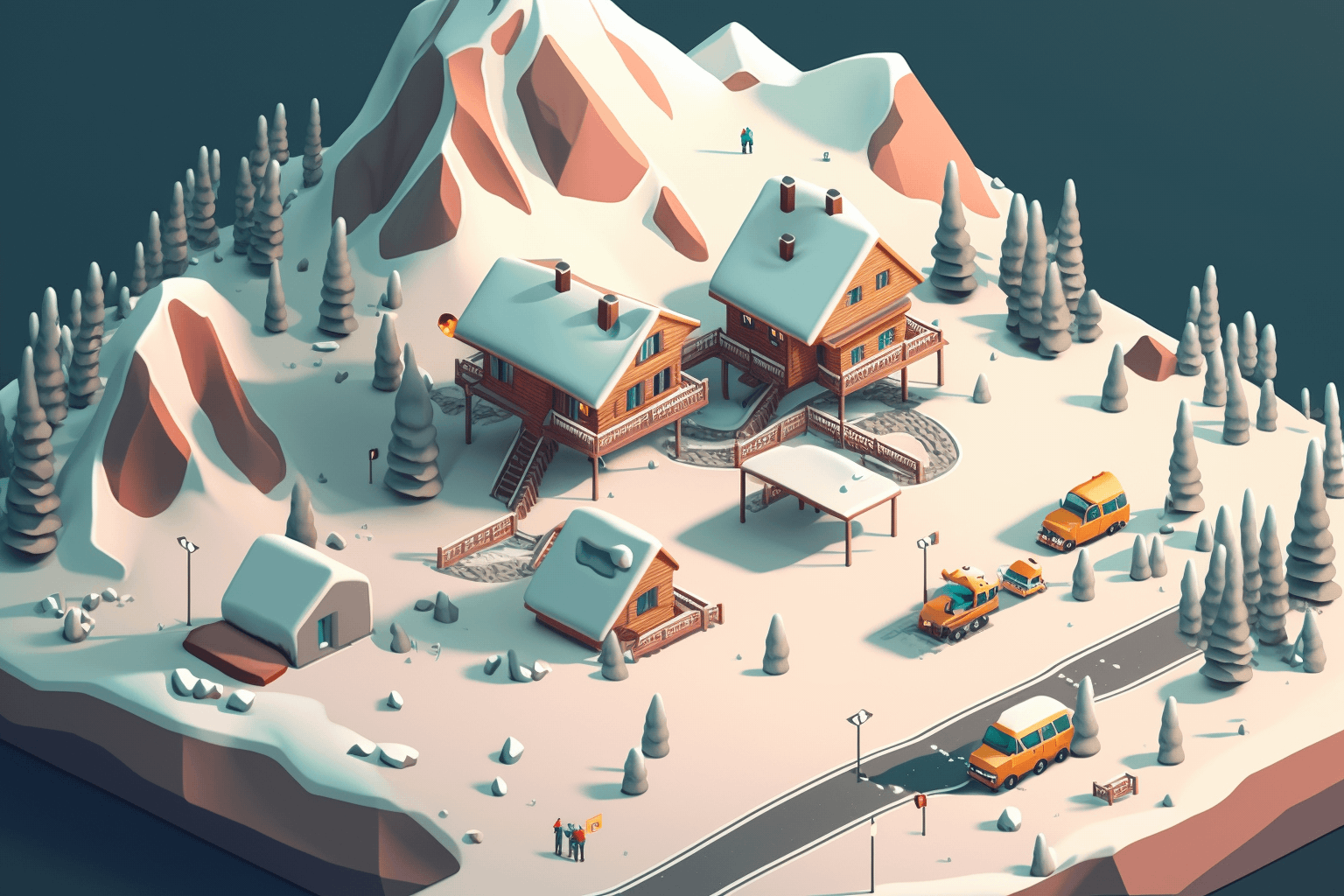 How we built a self-service kiosk for the ski resort
We've been developing an online booking and ticketing platform for three years, and we know it can enhance customer experience and save businesses time and money. We have decided to enhance the on-site experience for our clients. Although users can purchase tickets online, they may still need to wait in line to receive a printed ticket. Waiting in a long queue is not the type of user experience that clients desire.
Most ski resorts in Latvia print tickets on durable paper and attach them to jackets. The ticket's expiration date is visible to all employees working on ski lifts, who can deny access to customers with expired tickets. Clients must wait in a queue just to get a printed ticket. After internal deliberation, we decided to create a self-service kiosk where customers can print tickets by scanning a QR code from their mobile phones. This will significantly reduce queues and enhance customer experience.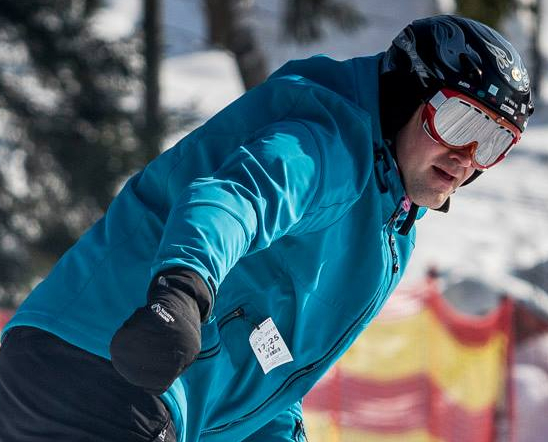 Pilot project for a ski resort
We decided to pilot a project for Milzklans ski resort in Latvia. They had some hardware for the kiosk, having attempted to create a solution for two years without success. Our team began development in December and had an internal deadline of three weeks to make the solution work, so we could test it during the winter season. Our goal was to create a secure, efficient, and user-friendly solution that would make the ski resort's operations run smoothly and improve the overall experience of their guests. We worked tirelessly to create a solution that met the criteria and would be ready for testing in the allotted timeframe.
Bookla team had prior experience launching self-service kiosks, so the task initially seemed straightforward. However, an unexpected problem arose. Tickets must be printed in a specific format and on a specific paper, so we had to integrate the same model of the printer into the kiosk as is used by cashiers.
Challenges on the way
First, we researched the alarm and error indicators of the printer. The image below shows all combinations of light signals, each corresponding to a specific error.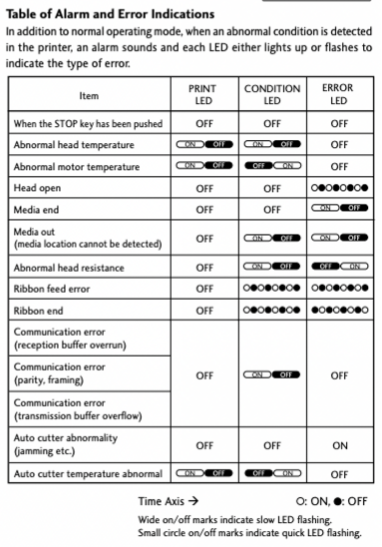 Second, we encountered an issue with the number of tickets being printed. Occasionally, the printer functioned as expected, but at other times it produced blank tickets.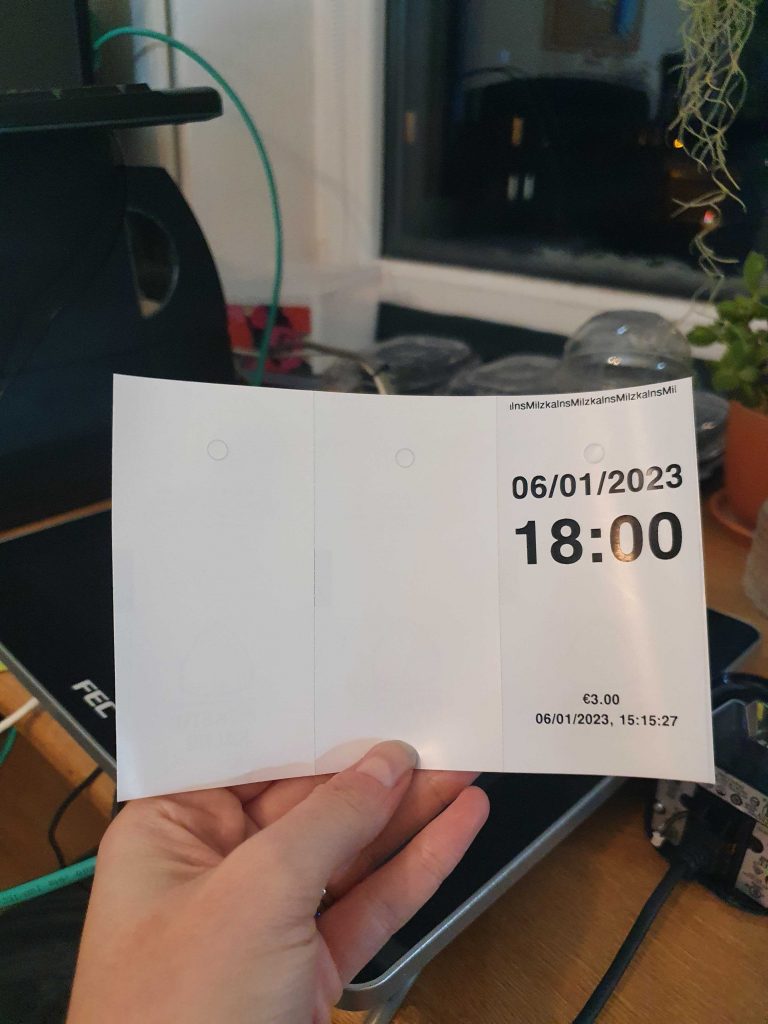 Our team had worked hard to resolve all the temporary issues that had arisen and were prepared to deliver the self-service kiosk to the Milzklans ski resort. The delivery went smoothly and the installation of the kiosk went quickly and without any issues. We were pleased to be able to provide an efficient service that made it possible to have the kiosk up and running as soon as possible. The resort staff were delighted with the results and the kiosk has become an integral part of their service offering. The kiosk has been a huge success, providing customers with an easy and convenient way to access the resort's services.
We received a lot of positive feedback from customers after monitoring how they used the kiosk. As a result, the ski resort was able to reduce queues and increase customer satisfaction. Adjustments to the user interface were made if something was not user-friendly.
If you're in search of a solution that's tailored to your business needs, don't hesitate to get in touch with us. We'd be delighted to provide you with the perfect solution for the success of your business. With our expert advice, you can be sure that your business will grow and flourish in no time. So don't hesitate, contact us today and we'll be more than happy to help you out.