How much to tip a barber or hairdresser?
If love is in the hair – how much love should you give your stylist or barber when you tip?
Are you wiping the sweat from your palms as you approach the front counter of the salon, wondering for the millionth time: how much to tip a hairdresser or barber? Should you separately tip your colorist, the apprentice who washed your hair, the owner of the salon or barbershop?
Don't stress if you've been asking yourself these questions – firstly, because it may cause grey hair, secondly, because we have all the answers right here.
Keep reading to learn how much to tip barbers and hairdressers and how gratuities expectations vary in each country.
Why should I tip my barber or hairstylist?
Your barber or hairstylist works hard to give you a great hair day and an enjoyable salon experience. Hairdressers use their training and skills to provide you with the best cut, color, or treatment, and most will go the extra mile to make you feel comfortable.
From meeting local COVID-19 salon restrictions to making a delicious coffee (even wine and whisky if that's more your flavor), your barber or stylist is a multi-tasking machine.
Let's not forget the adage: what's said in the salon stays in the salon. Barbers and hairstylists are forever willing to indulge you in a therapy session as you vent about your life problems in the salon chair.
Many barbers and hairstylists do all of this as a labor of love and for minimum wage. By tipping a barber or hairdresser, you're showing your appreciation of their time, expertise, and efforts.
Also, if you happen to show up late for your appointment (terrible, but we've all been there) or your hairdresser adjusted their schedule to squeeze you into a timeslot by a hairsbreadth, then a tip goes a long way in expressing your gratitude.
How much to tip barber?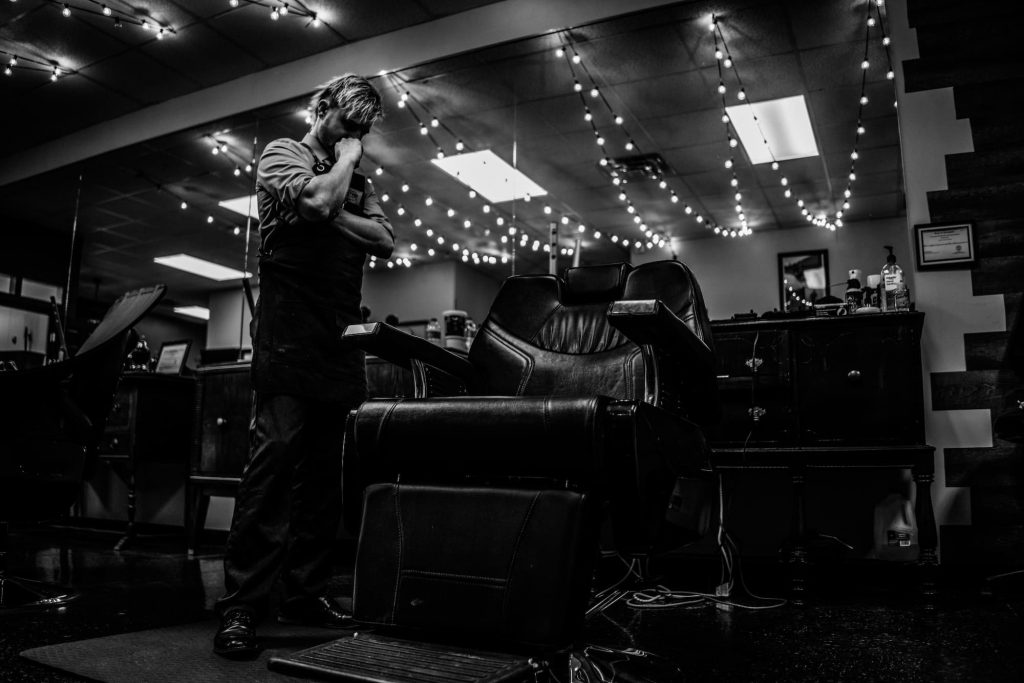 How much to tip barber is the million-dollar question, without the million-dollar answer… unless you got a really good haircut.
Tips aren't mandatory but are recommended in countries where service industry personnel, like restaurant staff and barbers, make most of their income through tips. When your hairstylist chops it like it's hot, a general rule of thumb for tipping your barber or hairdresser is around 20% if you're happy with their service.
This guideline haircut tip percentage of 15 to 20% applies in the U.S or Canada and may vary depending on the salon or barber's policy for splitting tips. If not already accounted for, you may also want to tip an average of $5 to the apprentice who washed your hair if they treated you to an exceptionally soothing head massage.
Should you tip the salon owner?
Although all salon owners appreciate a tip, most won't expect one unless they are also the stylist who cuts your hair. If in doubt, you can ask the receptionist their preferred tipping standards.
When should you tip your barber less?
We've all experienced bad hair days; in fact, a recent survey of American men found 45% experienced a lousy haircut within the last year. Another study claimed one in five American women had left a hair salon in tears at least once in their life!
Before deciding to tip your barber less or not at all, it's important to consider why you're unhappy with the end result. If your barber or hairdresser was attentive and followed your instructions, maybe you simply took a risk on a cut that didn't work out. In contrast, if your expectations were realistic and your stylist missed the mark, you can choose to tip less.
How much to tip a barber on the holidays?
Knowing how much to tip a hairdresser or barber throughout the year can be confusing enough. Add holiday festivities into the mix, and many of us question if we're a Santa or Scrooge when tipping.
Hairdressers and barbers won't demand or expect a larger tip during holidays. How much you tip is up to you and depends on how satisfied you are with the service. However, if you're a salon regular or just want to spread a little holiday cheer, you might choose to tip extra if your budget allows.
Should you tip your barber in cash?
Now that you know how much to tip a hairdresser, you're wondering about the logistics, right? Once upon a time, cash was king – until COVID. Most hair salons and barbershops will accept or prefer credit or debit payment for gratuities, while others may only accept cash.
Before your appointment, it's worth calling to check what payment method is preferred and come prepared.
How much to tip barbers in other countries?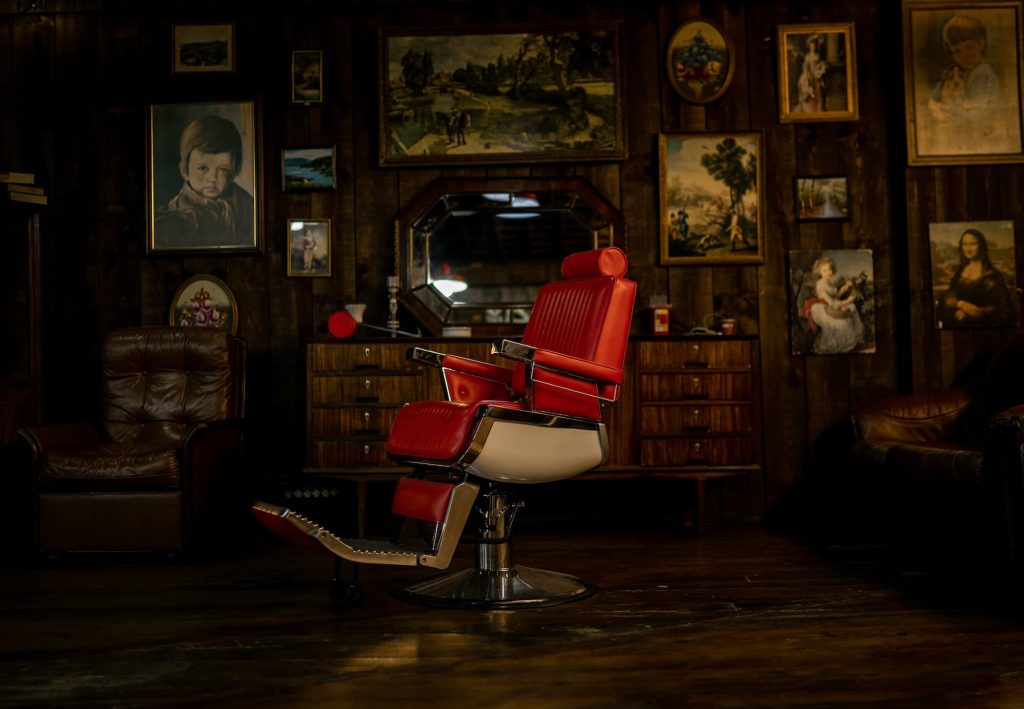 Tipping expectations are different in each country, for example:
In Germany, you might tip your barber one to two Euros.
In Switzerland, a service charge is already included in your bill, but you may tip extra if you choose.
In Singapore, tipping is generally discouraged in most industries, including hairdressers and barbershops.
In China, foreigners already pay extra for services. If you're getting a trim during a visit, you won't be expected to tip.
In Japan, you risk offending your hairdresser so avoid offering a tip to avoid embarrassment.
In Australia, hairdressers and barbers don't expect tips. Still, you can choose to do so if you're exceptionally pleased with the service.
Tipping etiquette
Deciding how much to tip a barber or hairdresser is a personal choice. In most cases, a 15 to 20% tip is greatly appreciated but not expected. You may choose to tip more or less based on the quality of the experience and result.
Tipping your hairdresser doesn't need to be confusing or awkward. It simply shows you're really rooting for your hairdresser to continue doing an exceptional job looking after your locks.